Here, we are going to talk about some important SEO terms that you should know.
So, without wasting any time, let's get started towards in this Post.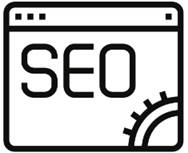 What is Search Engine Optimization(SEO)
SEO is a technique of optimizing a website to rank higher on Google.
The full form of SEO is Search Engine Optimization.  SEO is the most important thing for blogging.
Now you are thinking that you type something in Google search engine and it magically gives you the content related to your search query.
But did you ever think why always a specific site comes on the first position on the search result?
Let me tell you. It is because of SEO.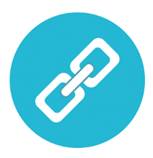 Why SEO
As I told in the previous paragraph that SEO is a technique of making a page to rank higher on Google, so it is widespread that having a higher google rank will have you more traffic and earnings. 
It will also increase your Domain Authority. SEO is not just about having a higher ranking in search engines.
It also increases your user's experience and usability.
Users only trust the website having a top position in search results.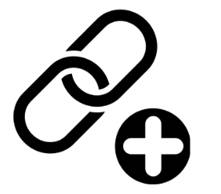 Internal Links SEO
This SEO technique is used to derive more traffic in your site by adding your site links in your posts and articles.
With this, if a user came to read one article, he would probably read two articles.
Internal Linking also helps in quick indexing of the URL.
Internal linking connects your content and gives an idea to Google to structure your website in search results.
It gives your permission to give higher priority to a specific web page.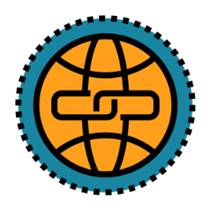 External Links SEO
This SEO technique is used to add quality and quantity links of other websites to your website.
You might think that it is of your no use, but it matters.
An external link will have more priority if it is on a highly popular and relevant page.
Valuable external links also help in increasing the authority of your site.
Off-Page SEO
This technique is referred to as all those activities that you and others do outside your site to increase your site SEO.
All the events happen outside your website. In this technique, many peoples can take part because it is done outside of your site and no site access is required.
On-Page SEO
this technique is preferred and used mainly to Optimize a single web page or a single article to rank higher.
It is used if someone wants a particular webpage to be ranked higher on Google.
Only website members can do this because it requires access to the admin panel.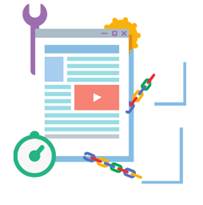 Page Speed
this term refers to the time taken by a site to be loaded fully.
According to research, 70% of website visitors go back due to low loading speed.
So, your site needs to be fast and quick. Nowadays many plugins are available in the market which can help you in boosting your site speed.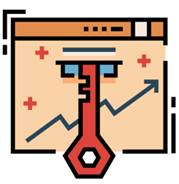 Keyword Analysis
It is an SEO Technique which is used to find and target the keywords that have high search volume and high CPC.
It is done by new bloggers to find the keywords that are often searched many times over the internet and their KD (Keyword Difficulty) is less.
This technique is very good for your blog to be quickly ranked on Google.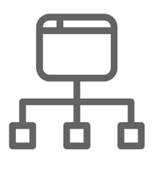 Sitemap.xml
It is a .xml format file which is used to indicate Google or any search engine which links to be discovered and indexed.
With this, you can submit thousands of links at once in Google search console.
Page Rank
It is the value between 0 and 1 which is automatically given to a page by Google Algorithm.
This value determines the Quality and Popularity of a page.
Higher the value of the page = Higher your page Quality and Popularity.
Page view or Page Impression
To understand this we need to take an example. Let us suppose that your blog had one post of the topic "How to Hack Clash of Clans" and it is ranking on the 1 position in search results.
If a worldwide user searched "How to Hack Clash of Clans" on google and he saw your blog post in the first position.
This is called an impression. In other words, we can say that if a user sees your website link in search results it will be counted as an Impression.

Search Engines
Whenever you want to search something or you want to translate anything then you will simply open Google on your phone and start searching about it.
Google, well it is a search engine. A Search Engine is a platform which gathers information from all website available on the internet and shows the recommendation to the user about his or hey query.
There are several search engines available in the market like Google, Bing, DuckDuckGo, MSN,etc.
Bots and Crawler
These are the internet robots that are made to discover new links that are made every second on the internet.
Bots works on finding the new links and Crawlers work to crawl and check whether the link is good for indexing on google or not.
Keywords
Keywords are the search query that is searched by peoples over search engines.
Keywords Analysis
This is a sub-part of the SEO Technique in which webmasters find the Keywords that are highly searched on the internet and that are easy to rank.
This is used by New Bloggers to rank their site faster.
There are many tools available in the market which allows the webmaster to Find and Analyse keywords. Such tools are SEMRUSH, Ahrefs.
Seed Pages
This is a type on ranking method in which differentiation of Spam and Valuable Pages takes place.
These valuable pages are ranked higher and spam pages are given the lower place in search results.
Keywords Optimization
It is the process in which webmaster optimize their posts according to their keywords.
They write their posts in such a way that it will focus on the user-defined keywords.
Search Engine Results Pages (SERP)
There are several pages available in google results but for Digital Marketers SERPs are most important.
SERP shows the results related to the user query. They are mainly divided into two parts Organic Traffic and Paid Traffic.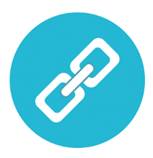 Links
Links are the connection to the pages over the internet.
First is Internal Links which means that linking your website pages.
Second is External Links which means linking someone others pages with your pages.
Backlinks
These are the links which are available on others website or pages that redirect to your website or pages.
Type of Backlinks
There are mainly two types of Backlinks.
Nofollow backlinks
These are those backlinks which are made using rel="nofollow".
Nofollow tag is used to indicate the search engines not to index that link because they do not make any impact on SEO.
Dofollow Backlinks
These are those backlinks which indicate google or any search engine to follow them and reach your website.
They make a high impact on SEO.
Broken or Lost Links
These are those links which no longer redirect to your website.
Robots.txt
It is a .txt format file which tells the search engine to which page of your site is to be indexed.
It consists of some text commands that google check. If your Robots.txt file has a command not to index www.yoursite/pagetonotbeindexed then google will not index it.
Domain
These are the internet address which is used by websites.
For example, let us take www.google.com here google.com is the domain.
Whenever you start a new website you first need to buy a domain of your choice.
Domain Authority (DA) and Page Authority (PA)
DA stands for Domain Authority and PA stands for Page Authority.
These are the metrics that are shown by SEO Audit Tools. DA tells how often good your domain is.
PA tells how often good your Page is.
Click Through Rate (CTR)
Click Through Rate is the metrics shown by Google Search Console.
CTR calis calculated by dividing the Number of Click by the Number of Impressionsand Multiplying their result with 100.
Let us take an example. My site is shown 100 times in search result and 10 peoples click on it. Then my CTR will be 10%.
Cost Per Click (CPC)
Cost Per Click means the money you will earn per click from Google Adsense.
If you are monetizing your site with Google Adsense then you should know CPC. There is no formula for calculating CPC.
It is fully dynamic. It depends on the keywords. Let suppose my page CPC is 0.1$ and there is 1 ad on that page.
10 The visitor comes on the page and clicks on the ad. So I will earn 1$.
Cost Per Mille (CPM)
Cost Per Thousand Impressions means the money you will earn per thousand impressions.
If you have 2 ads on 1 page and 2500 visitor visits to that page and your CPM is 3$ so you will earn 15$.
Traffic
Do not get confused. Traffic is the number of peoples coming to your site.
Like if 20k visitors visit your site daily then you can say that your daily traffic is 20k.
Organic Traffic
This is the number of peoples coming to your site from Organic Search.
It means that you are not paying anything for your visitors. No ads.
They come mainly due to high SEO and Google Rank of a Web Page.
Paid Traffic
This traffic is a bought one. You buy this traffic from third-party companies or through ads.
Google Adwords is the best platform for buying Paid Traffic.
You need to pay money to google per click made on your ad.
Referral Traffic
This is the traffic that is referred by someone or any site.
Like if you post your webpage link in Facebook and peoples clicks and visits your webpage through Facebook.
It will be classified as Referral Traffic. All social media site provides referral traffic.
Remember that all social media site's posts make nofollow links. 
Conclusion
Even if you are new in the blogging field or you are a pro.
But you should know about the most important SEO terms.
So we briefly describe the most important SEO terms above.